Pacing of Your Ad Spend – Know 5 Key Factors that can Impact very Hard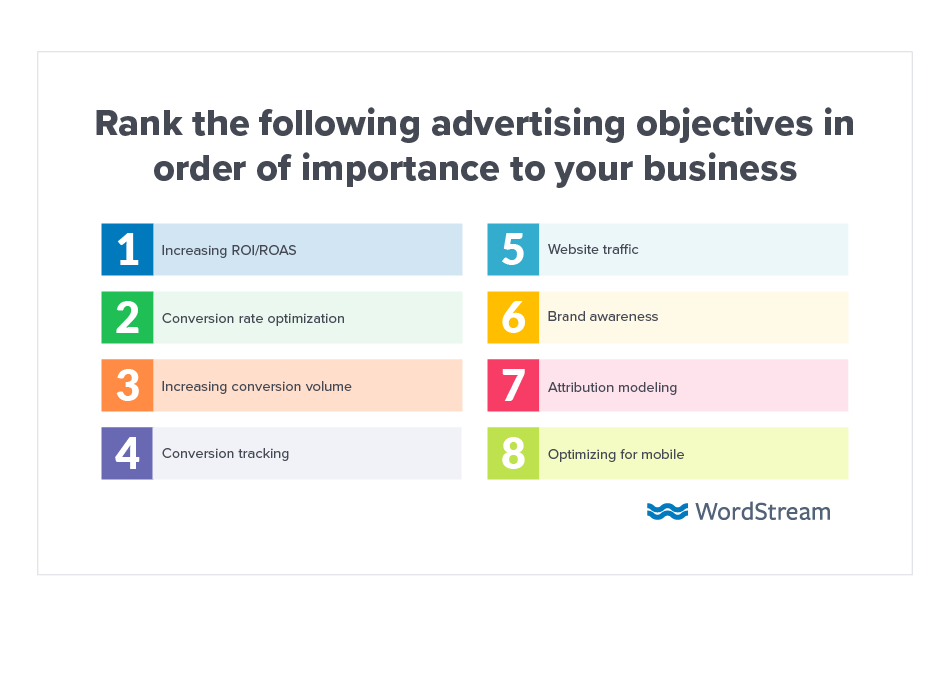 Pacing of Your Ad Spend: Whether you set the marketing budget for your own business or your clients this means new goals, some attainable and some that may be a stretch. In order to hit the ground running and deliver, you'll want to make sure you spend your money effectively throughout the month.
When it comes to pacing budget for paid media there are quite a few factors to take into consideration. In this post, I will walk through the five main factors that impact the pacing of your paid media spend:
Stage of the month
Advertising platform
Campaign performance
Campaign age
Holiday and ad schedules
Plus, I'll explain how each may impact your spend strategy so that you can reach those goals, even the stretch ones.
1. Stage of the month – Pacing of Your Ad Spend
One of the first things to take into consideration is what part of the month you are starting to run paid ads. If you're starting fresh, there are often-times numerous delays with receiving or creating assets, landing pages, etc. It's important to understand what your overall budget is for the month and how much time you have remaining to hit that figure.

The best way to do this is to take your overall spend target, for example, $10,000 and divide it by the remaining number of days remaining in the month. So if you launch your ads on January 15, you will have to pace your campaigns to roughly $625 per day. Of course, it's more complex than that when you take into consideration the business type that you are running ads for (B2B vs. B2C) and what platform you are running ads on. 
What gets tricky with this is how the pressure of time and spend affects your goals. Depending upon the platform and infrastructure you have within the account, you may be able to comfortably spend a higher amount for a shorter period of time. In some cases this will result in inefficiencies, particularly if they are new campaigns and the algorithms need time to learn.
If the assets you need in order to launch your ads are delayed and much of the month is lost, then it may be a better change your budget strategy from a monthly to a quarterly perspective. From this point of view, you can spend less and ensure everything is running smoothly while you get campaigns launched and introduce new ones. Subsequently, you can operate at a higher budget for the remainder of the quarter and scale where necessary. However, this gets complicated with monthly goal targets, particularly if a sales team  is reliant on paid performance.
The key takeaway: Get any assets you'll need ready prior to the start of the month.
2. Advertising platform – Pacing of Your Ad Spend
As mentioned, an important factor that comes into play with budget pacing is understanding which platform or combinations of platforms you will be advertising on. Although platforms are similar in many respects, each has its own nuances. This is particularly true in regards to the management of daily budgets. Let's take a look at three main platforms: Facebook, Google Ads, and LinkedIn advertising.
Facebook: Depending on the size of the audiences you are marketing to on Facebook, you will find that the daily budgets you establish usually come in where you intend them to. That's because Facebook charges you based on impressions in relation to bid and performance rather than a CPC model in conjunction with performance (like search). Facebook should be fairly predictable from a daily spend standpoint If you're using automated bidding and your audience isn't too small.
You have the ability to control budget at the ad set (audience) level or at the campaign level. I've found both options to be effective in different scenarios and the decision ultimately comes down to how much control you want for how much budget is allocated to a particular audience.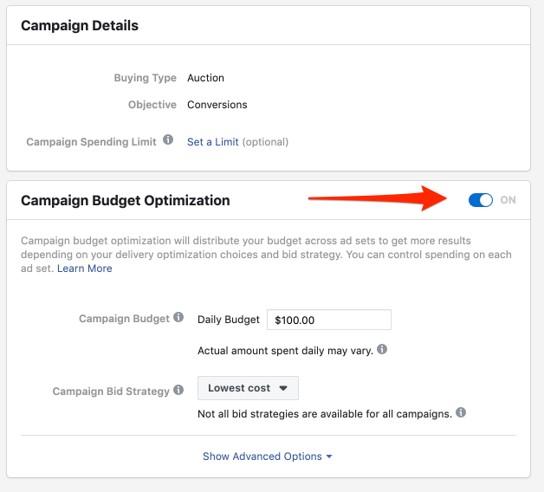 You also have the option within Facebook to dictate how an ad set or campaign spends throughout a period of time. This is known as a "lifetime" budget and has to be established when the ad set is being created: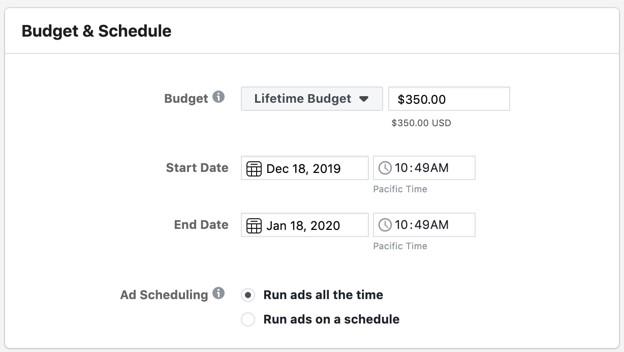 You won't be restricted to search volume or other factors that make budget pacing on paid search a bit trickier. The decision to use a daily budget or a lifetime budget is entirely up to you. I will make several changes to an account within a given month, so I use daily budgets to allow for more flexibility.
Another factor in daily spend is standard vs. accelerated delivery. Standard delivery spreads your spend throughout the day while accelerated spends it as fast as possible. I don't suggest using accelerated delivery outside of very unique time-sensitive circumstances. Standard delivery is the default setting.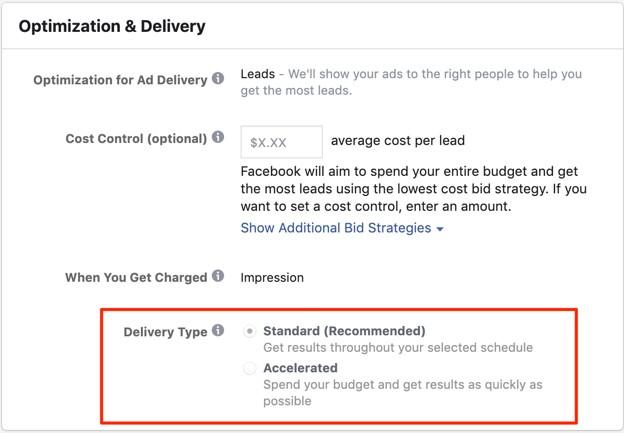 Google Ads: Google's marketing products have expanded quite a bit over the last decade to incorporate new platforms and ad types. With that being said, the general structure for how your ads are served is the same across all: ad relevance (quality) and bid. Your budget is controlled at the campaign level and distributes this spend across your ad groups.
Creating new ads
Implementing new keywords or target audiences
Incorporating new campaigns or ad groups
Bid adjustments (raising / lowering)
Changes in bid strategy
LinkedIn: Similar to Facebook, LinkedIn puts you in charge of the relation between your audience reception to the ad and your place in the auction. What contributes to the possibility of your ads underspending is the audience size, your bid, or very low quality. It's important to note the differences in LinkedIn ad formats as some include both desktop and mobile placements without the ability to add or remove one individually. This will affect the way your ads are served and subsequently whether they are able to reach their daily LinkedIn budgets.
3. Campaign performance – Pacing of Your Ad Spend
It may seem like a no-brainer but one of the primary considerations for how you pace your budget on a daily basis relies on how your campaigns are performing. When assessing where to allocate your spend, you should observe three components:
Ability to scale: If the audience is driving a decent volume of results for a lower cost than others, allocate a greater portion of the daily spend there. Audience size as well as search volume play a factor in this, so pay attention to those components.
Spend and performance over time: If your campaigns are not new and have been running for a period of time then you can analyze the impact different spend levels had on them. This will indicate whether an increase in spend will be detrimental to performance.
Funnel implications: What is the value of the promotion you are running? If it leads to a direct sale or ROAS then you'll know how much more you can allocate towards a campaign to stay within your acquisition goals. If the return on investment is more complicated to calculate or the promotion is closer to the top of the funnel and will take time to turn to sales. Use the best data you have to set a target cost per conversion and optimize from there.
4. Campaign age – Pacing of Your Ad Spend
This is a quick one, but it's important to remember.
In most cases (particularly in the start of a new quarter or year), businesses will want to launch new campaigns or make adjustments to pre-existing ones. This can leave many account managers with uncertainty on how they should pace spend with new and unproven ads.
An example ad from a McDonald's campaign.
In the grand scheme of things you need to assess the budget you have, the time-frame you have to spend that budget and the desired goals associated with the new campaign (lead gen vs branding, for instance).
5. Holiday and ad schedules – Pacing of Your Ad Spend
When building out your budget plan for any platform, it is wise to take note of any holidays within the month. Q4 is obviously jam-packed with holidays where B2B audiences won't be particularly active. If you are a B2B company or have B2B clients, you may want to consider your pacing strategy at the start of the month to ensure you can come in at your target efficiently. In November and December, for example, it would be wise to frontload the budget at the beginning of both months. This would pace you ahead of your target as opposed to if budget was spread across the entire month evenly.
Holidays aside, you may have chosen to daypart your campaigns or run them on a specified schedule throughout the week. This can be troublesome in paid search if your ad scheduling is based on a hunch and not actual data.
If you are having worries about your campaigns or ad groups being able to hit their maximum daily budget, then it may be a good idea to take a deeper look into when users are searching and clicking through to your ads.
If you don't have this information readily available to you at the launch of a new campaign, simply give it a couple weeks to collect data. From there you should be able to get some sense as to when conversions are regularly taking place without hurting budget pacing.
Check on budget pacing
Planning to pace your paid media spend is essential, but that doesn't mean you should set your ads up and check back next month. Keep an eye on performance, whether that's manually checking or running regular reports.