Anchor text variations: How to tell google what a specific page is about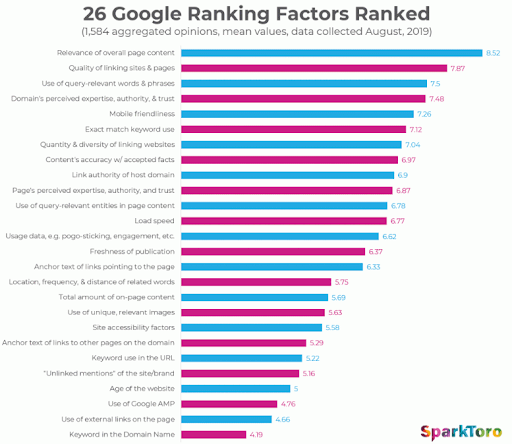 Anchor text variation is one of the best ways to tell Google what a specific web page is about. It is used to help readers find more information about a topic and also factors into ranking your web pages. While it is a great tool, it can be the downfall of your SEO efforts if not used correctly. 
Many people have tried (and are still trying) to manipulate search results. One way to do this is to link from specific anchor text in an attempt to rank for the specific word or phrase. Unfortunately for these folks but fortunately for those of us doing it right, we are no longer in the olden days of SEO and these types of black-hat techniques no longer work. In fact, they are likely to get you penalized. 
One of the best ways to stay out of a penalty is by practicing link diversity. There are many ways to do this – you could try linking from various domain extensions, different domain authorities, and using a mixture of "follow" and "nofollow" links. For the sake of this article, however, I want to focus specifically on varying anchor text. 
Why vary your anchor text?
Because. Google…
That's the simple answer, but let's go a little more in-depth. Google looks at your link profile when deciding how to rank your web pages. Part of your link profile involves the anchor text used to link to your website.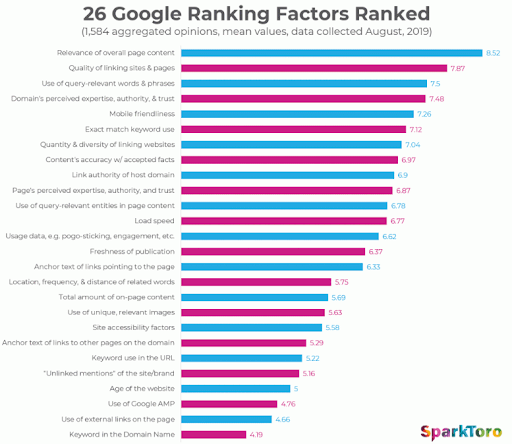 Source: SparkToro
So, you should have specific anchor text that talks about your web pages, right? Well, sort of.
Using specific anchor text is fine, but when you start to use the same anchor text, Google will get suspicious. It will make your backlink profile look unnatural and likely lead to lower search rankings, if not a Google penalty. 
When linking to your website, you need to vary the anchor text. Natural links will come from various anchor texts as webmasters link differently. There is no way all websites got together and decided to link to your website from the exact same anchor text. Google knows this, which is why you will be going down the road of a Google penalty if you don't incorporate diversity. 
Using long-tail in your anchor text variations
So, how do you choose anchor text variations? There are many ways to do this, but I will show you some that will keep the meaning of your anchor text to best help with SEO. The first is mixing in long-tail keywords with your exact match anchor text. 
Example
Let's use the keyword phrase "anchor text" as our example. Instead of linking from that exact phrase, use the following long-tail variations:
"using variations of anchor text in your backlink profile"

"how to vary your anchor text for better link diversity"

"how anchor text variations matter in your link profile"
I just made those up, but you can see how we use the exact match keyword within a long-tail anchor text. Google will still see the main anchor text and take that into account, but you also have a variation so as to show a natural link profile (and not artificial link building). 
Using LSI Keywords
The above examples I just made up on the fly, but you can get more technical if you want to vary your anchor text and ensure you keep the meaning of the term you are trying to rank for. What do I mean by that?
Sometimes people simply choose anchor text variations that they think are similar. While they may be similar in wording, they may not be similar in meaning. And yes, it makes a difference. The term "anchor text variation" and "exact match anchor text" contain the same keyword, but they will return very different results when you search Google.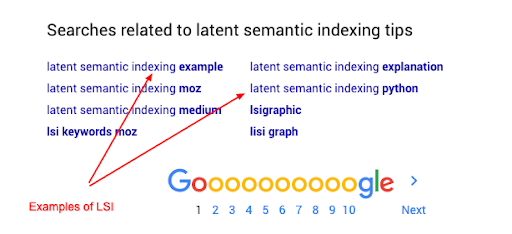 Source: Google Search
That is where LSI keywords come into play. LSI stands for latent semantic indexing and is a term used to describe keywords that Google feels are similar to each other. And hey, if Google says they are similar, then they are (since Google is the one who determines where they rank). 
You can find LSI keywords in a number of ways. Use an online LSI keyword generator or go to your Google AdWords account and search for specific keyword variations in your ad campaign. You can also simply Google your main term and then look at the bottom of the page for similar searches suggested by Google. 
Using the last suggestion mentioned above, I found the following LSI keywords for "anchor text variation":
"how to create anchor text"

"anchor text best practices"

"anchor text generator"
This means you can use all three of these to link to the same webpage and Google will see them as the same or similar, without penalizing you for using the "exact" same anchor text. Make sense?
Final word on anchor text variation
There are a number of techniques and strategies available to you when it comes to SEO, but building a diverse link profile is one of the highest impacts. Even within the context of diversifying your anchor text, there are multiple strategies, as you can see. For example, you can add advice such as isolating your current anchor text structure to ensure it is diverse. Without going too far and adding a layer of confusion, however, I think you get the main point which is you must vary your anchor text. By doing so you are creating a diverse link profile that will show Google your links are coming naturally, and you aren't involved in any link building schemes. 
The post Anchor text variations: Your key to link profile diversity appeared first on Search Engine Watch.