Google Ads Is Killing Message Extensions—What You Need to Do NOW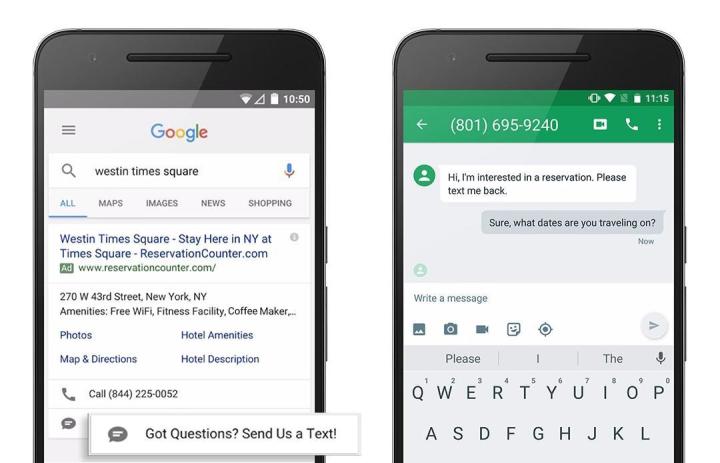 Google's ad extensions have continued to grow and improve over the years, but it looks like nothing is forever. Exactly two years since Google killed off review extensions, it named its next victim on the SERP: message extensions.
In a post on the Google Ads Developer Blog, Google announced that starting January 27, 2020, message extensions will no longer serve. After that date, advertisers will not be able to create new or edit existing message extensions.
Advertisers will still be able to view and download the performance data of their message extensions until the end of 2020.
Message extensions in memoriam
Message Extensions are the latest feature to be killed off by Google, but what were they?
In 2016, Google released message extensions to AdWords, enabling a user to click to text a business directly from their search ads. Google had previously found that advertisers and searchers alike loved call extensions, so the next evolution to allow a user to text a business seemed obvious.
In 2018, Google expanded support for message extensions, enabling users to better track conversions by…